PROGRAM OBJECTIVES:
The Weatherization Assistance Program, administered by the Kansas Housing Resources Corporation and funded annually by the U.S. Department of Energy and the Low-Income Energy Assistance Program, is now available through Interfaith Housing Services, Inc. to twenty-five counties in Southwestern Kansas.
This is the nation's largest residential energy efficiency program improving heating efficiency and fuel savings by ensuring that homes hold in heat and air-conditioning while keeping out hot and cold air. The program, available at no charge to income eligible families, increases the comfort of a home, saves money, reduces dependence on foreign oil, preserves housing stock and provides safe, affordable housing.
WEATHERIZATION PURPOSES:
Weatherization repairs available to both the homeowners and renters may include installation of weatherstripping, caulking around doors, windows and attic hatches, and testing of HVAC systems, adding insulation to walls, ceilings, and foundations.
QUALIFICATIONS TO APPLY: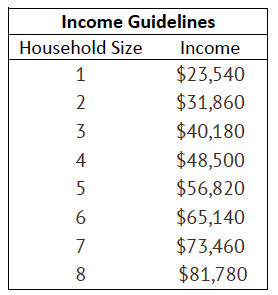 Download and print the application. Mail the completed application with all required documentation to:
Interfaith Housing Services, Inc.
P.O. Box 1987
Hutchinson, KS 67504-1987
1-877-IHS-KWAP
Interfaith Housing Services, Inc. is proud to partner with the Kansas Housing Resources Corporation in providing this program to the service area.