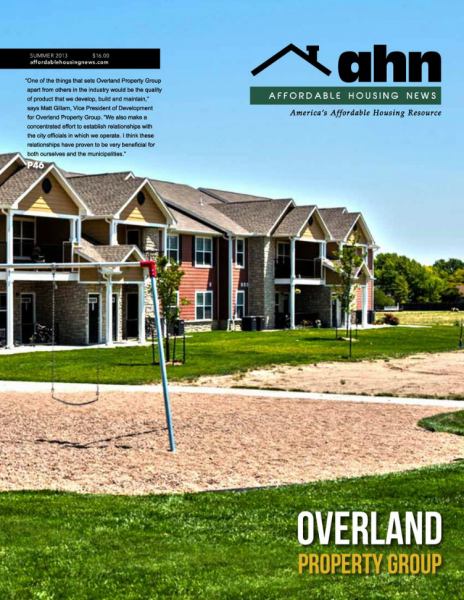 Overland Property Group was featured on the front page of the AHN Magazine, this magazine is circulated national.
On the cover of the magazine is Dodge City's "The Reserves at Cimarron Valley". As a community we couldn't be happier to be show cased for our partnership with Overland Property Group and our success in solutions to our housing crisis.
"We had no idea they were going to put it on the cover, but we are very proud that they chose to do so. This is a very big deal as it is a national publication. Congrats to all of us, as this was certainly a team effort" commented Brett Johnson of Overland Property Group, LLC.
To see the entire publication please click here.